Dying Matters Week: Wit Screening
Dying Matters Week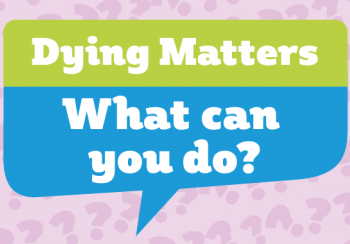 Dying Matters Week takes place from Monday 14th to Sunday 20th of May. It aims to encourage people to talk more openly about dying, death and bereavement. This year, the question being asked is a simple one, "What Can You Do... in your community?"
The aim of the week is to get people to be more active in planning for dying and death, and to support those grieving for the loss of a loved one. More information about the week can be found on the Dying Matters website.
Free screening of Wit
To raise awareness of this important topic, the School of Health and Social Care at the University of Essex is screening the HBO film adaptation of "Wit". We hope it will encourage conversations about dying and death.
When: Friday 18th May, 10.00 to 11.40am

Where: Essex Business School, EBS.2.2

Cost: FREE for staff and students at the University

There's no need to book tickets, just turn up on the day before 10.00am. Please note: This screening is not available to the general public. You must be a student or member of staff at the University of Essex to attend this event.
Film trailer and synopsis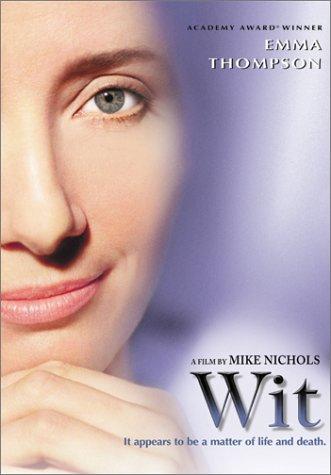 Professor Vivian Bearing, an expert on the work of 17th-century British poet John Donne, has spent her adult life contemplating religion and death as literary motifs. Diagnosed with advanced ovarian cancer, she consents to an extensive and experimental form of chemotherapy. Facing death on a personal level, she reflects on her life and work.
Forced to reassess her life, the film chronicles her journey as she struggles with every ounce of her humanity to keep her self-respect. The film is unforgiving in showing how hospital routine robs her of her dignity. As her treatment progresses, she wishes she had some more truly caring human interaction from people who see her as a person and not just a research experiment.
Wit on IMDB
Last modified: Thursday, 10 May 2018, 11:31 PM