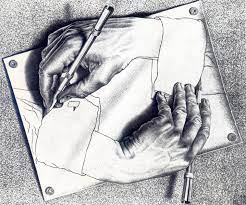 History is never neutral. It is always a response to the questions historians choose to ask of the past.
Historians decide what questions to ask for all kinds of reasons – out of interest, to aid understanding of specific aspects of the world around them, because certain types of evidence are available, or because the work of other historians has prompted them to think anew. These questions shape the evidence that historians look at, and therefore the kinds of answers they are likely to find. History is always a trialogue between the historian, the questions, and the evidence – and it is therefore a product of the present as well as the past.
Exploring History focuses on the relationship between questions and evidence in forming historical knowledge. Consolidating and extending the skills and abilities introduced in the Year 1 module Rebellious Pasts, it charts the development of the historical discipline, examines specific examples of historical debate (or what is known as "historiography"), and introduces you to different types of historical evidence and ways of analysing this evidence. Through exploring historical debates you will gain new insight into how history is researched, written, and contested. Through in-depth examinations of different kinds of primary sources you will develop new skills in historical research. Finally, you will bring these abilities together to research and write an extended essay on a topic of your choice, developing and practising the skills you will employ in your final year History Research Project.